By Mariela Santos-Muñiz
Do you ever find yourself wondering how your favorite children's book authors get their books published?  Every author's journey to getting published varies- from how much time it takes to acquire representation (to get an agent); to if the author is offered an advance and how much money that is; and how the book comes together before it's finally published. These are just a few steps in the process, and it can be complicated. 
In order to demystify the process a little bit, you can find some general information here on the publishing journey. A journey which is super important, considering that it determines which books are published, and how they get in front of readers. 
It's important to note however, that this doesn't apply to self-publishing and the following information is U.S-centric. 
Writing the Book and Landing an Agent
As mentioned above, the time that it takes to write a book and sign with an agent is different for every author. Some authors query several books to agents before acquiring representation; they don't sign with the first book they wrote. It can take years to secure representation. 

A query letter can be defined as having: "one purpose, and one purpose only: to seduce the agent or editor into reading or requesting your work," according to Jane Friedman. An established veteran of the publishing industry, Friedman recommends sending queries when an author's book manuscript is complete. For more information on the query letter, read from Friedman's website.

Once an agent takes a look at an author's writing, they decide whether or not they want to move forward or not with the query. If representation is ultimately offered, the author can choose whether or not to sign with that agent. 

The agent-author relationship is very important. And one of the key responsibilities of the agent is to contact publishers to try and sell their author's book. Agents also work on negotiations with publishers, among other work. 
There are many literary agencies that represent authors across categories and genres, and most of them are located in New York City. Some are small or boutique agencies, and can be made up of just one agent, while others are considerably larger. 

Authors looking for representation can go to literary agency websites to see which specific agents are open to queries, and which types of stories they're interested in representing. 
Authors looking for representation can sometimes check on social media as well; for example, some agents and literary agencies share who is open or closed to queries on Twitter. Poets & Writers also has a database you can check out, if you're interested. 

There are authors that spend their whole writing careers being represented by one agent, while others may change their representation at some point. Additionally, there are agents that represent the literary estates of deceased authors. 
Selling to a Publisher and Putting the Book Together
If you like books, then you might've already heard the names of some of the big U.S. publishers. These include Simon & Schuster, Penguin Random House, or an academic publishing house like Harvard University Press. 
A variety of editors work at publishing houses, and play an important role in developing the manuscripts that are bought. 

Per the University of Chicago Press, an editor's title can be different based on the house where they work, but some title options are acquiring editor, copy editor, development editor, and managing editor. Among the work that editors do, is recommend changes to a manuscript and look for writing mistakes to correct. All authors, including the biggest names in the industry, go through an editing process with their manuscript, before the book is published.

Additional publishing industry professionals that play a crucial role in the process are those in marketing. They help with how an author's book is presented to the world, which has an impact on how well the book sells. And publishing houses want to make back the money that they invested into the book - the publishing industry is a business, after all. 

Part of the process are also the designers and artists which work on how the book looks, and the cover - all details that are meant to catch a reader's attention. And the manufacturers that put the copies of the book together, and prepare them to be shipped. 
Remember, this is just a brief introduction on the journey to getting published. Make sure to read more information on the process from credible sources. 
-----------------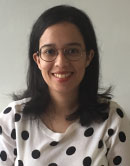 Author Bio: 
Mariela Santos-Muñiz is a freelance journalist and writer, currently based in Puerto Rico. Bilingual in English and Spanish, her written work has appeared in Nylon, The Daily Dot, Book Riot, Bustle, and more. Santos-Muñiz is an alum of Boston University, with an M.A. in International Relations and International Communications. Follow her on Twitter @mellamomariela or find her at marielasantosmuniz.squarespace.com.