By Mariela Santos-Muñiz
Children's books are an important part of the publishing community, and are worthy of being celebrated. There are many awards for children's literature, spanning from books for the youngest readers to young adult stories.
To receive one of these awards is a great achievement for an author and/or illustrator, and being recognized as a finalist or honor pick is good too.
If you're not familiar with the awards, it may be confusing to understand who is being recognized for their work, and the history of the award. Please consider this a brief introduction.
Below are 4 of the most commonly recognized awards given every year for children's literature – they're all represented by seals which appear on the covers of the winning books. Honorees or finalists for the awards are also announced, and are often given a seal with a different color for the book covers. 
Pura Belpré Award
Founded in 1996, the Pura Belpré Award recognizes Latinx creators. It's for a "Latino/Latina writer and illustrator whose work best portrays, affirms, and celebrates the Latino cultural experience in an outstanding work of literature for children and youth," according to the American Library Association, an organization that is part of giving out the award.
The award is named after Pura Belpré, "the first Puerto Rican librarian in the New York Public Library system." After moving to New York from Puerto Rico, she played an important role in making the library accessible to Latinx, Spanish-speaking people. As a children's librarian, Belpré is known for her storytelling which sometimes included puppets. As part of her work, Belpré wrote books, would often incorporate Puerto Rican folktales into her storytelling, and set up bilingual story hours, among other initiatives, per the Center for Puerto Rican Studies at Hunter College.
Past Pura Belpré Award winners, for authors and/or illustrators include: Sal & Gabi Break the Universe written by Carlos Hernandez; The Poet X written by Elizabeth Acevedo; and La Princesa and the Pea by Susan Middleton Elya, and illustrated by Juana Martinez-Neal.
Winning books have a gold seal on the cover.
Newbery Medal
The Newbery Medal recognizes "the author of the most distinguished American children's book of the previous year", and has been awarded since 1922. The writing-focused award was created by American publisher Frederic G. Melcher and gets its name from English publisher, John Newbery. Newbery is recognized for his work publishing children's books, Encyclopedia Britannica says. The American Library Association gives out the Newbery Medal.
Curious about some of the children's books that have won the award, and gold seal? Merci Suárez Changes Gears written by Meg Medina, and New Kid written and illustrated by Jerry Craft, are recent winners.
Caldecott Medal
Another award presented by the American Library Association, which comes with a gold seal, is the Caldecott Medal. Named after illustrator Randolph Caldecott, the medal is awarded to "to the artist of the most distinguished American picture book for children."
Previous winners include: Radiant Child: The Story of Young Artist Jean-Michel Basquiat written by Javaka Steptoe; A Ball for Daisy written and illustrated by Chris Raschka; and The Undefeated written by Kwame Alexander and illustrated by Kadir Nelson.
Coretta Scott King Award
Named after activist, author, and wife of Dr. Martin King Jr. the Coretta Scott King Award has been presented since 1969. The award recognizes "outstanding African American authors and illustrators of books for children and young adults that demonstrate an appreciation of African American culture and universal human values," according to the American Library Association.
Not only does the Coretta Scott King Award celebrate an author and an illustrator, but it also honors new talent in writing and illustration, and gives out the Coretta Scott King-Virginia Hamilton Award for Lifetime Achievement.
Check out these books with a black and bronze seal on the covers.
Examples of Coretta Scott King Award winners are: Hidden Figures: The True Story of Four Black Women and the Space Race written by Margot Lee Shetterly and illustrated by Laura Freeman; New Kid written and illustrated by Jerry Craft; and Sulwe written by Lupita Nyong'o and illustrated by Vashti Harrison.
-----------------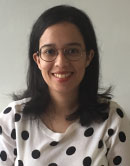 Author Bio: 
Mariela Santos-Muñiz is a freelance journalist and writer, currently based in Puerto Rico. Bilingual in English and Spanish, her written work has appeared in Nylon, The Daily Dot, Book Riot, Bustle, and more. Santos-Muñiz is an alum of Boston University, with an M.A. in International Relations and International Communications. Follow her on Twitter @mellamomariela or find her at marielasantosmuniz.squarespace.com.